How Can You Utilize Social Media To Promote Your Event?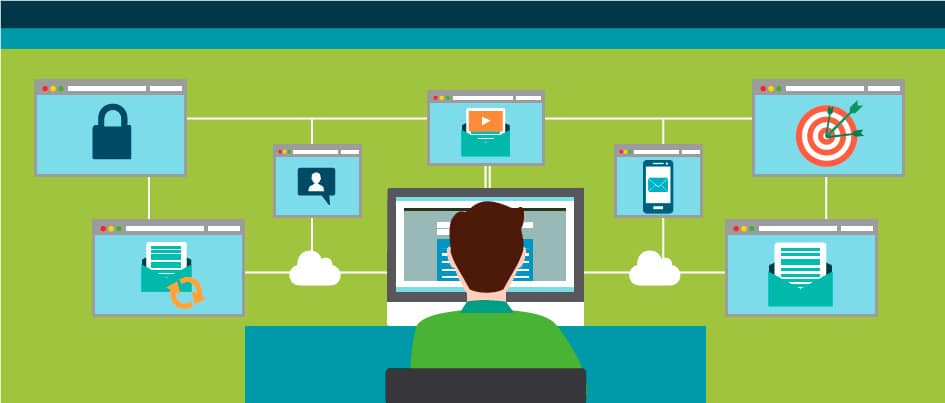 Doing an event and gaining your audience's attention is a huge challenge. How do you convert passers-by into event attendees? Reach your audience where they already are—on social media. And what are the benefits of social media marketing? Here are six tips to help create a successful earned media marketing strategy for your next event.
All roads should lead to your registration site. Your potential attendees will come from countless places, but you want every visitor to go to one place: your event's registration page. It's paramount that your social media presence is a driving force for your registration process. Begin with Facebook, LinkedIn, Instagram, and YouTube to engage potential attendees. With new event registration technology, you can track which social media platform is driving the most traffic to your registration site and adjust your strategy accordingly. Most importantly, when deciding which social media platform is most applicable to you, make sure to know your audience demographics and their social media platform of choice. An older, professional demographic might be more interested in LinkedIn than Snapchat. But a conference focused on Millennials could be just the opposite.
Start a content ecosystem. Make sure your Facebook wall displays your Instagram posts, your Twitter account posts, YouTube videos, and so on. Don't let a piece of content live exclusively on one social media platform—spread the love. Not only will this ecosystem solidify your voice in the market, but it will also increase your chances of appearing in search engine listings.
Social media event marketing isn't a loudspeaker, it's a walkie-talkie. You've set up your roadmap leading people to the official web page and registration site, but how are you interacting with potential attendees? Try using a poll, asking for input on speakers, and crowdsourcing content to promote a more democratic planning process. Not only will your attendees feel like their voice is being heard, but you'll also safeguard against low survey scores at the end of the event.
Social media integration spreads awareness for your event while it's happening. When you allow—and encourage—live streaming or tweeting onsite, you show everyone who isn't there how cool your event is (and maybe make them a little jealous). We like to call this "FOMO," short for "Fear of Missing Out." Use signage to show participants how to use Twitter or Periscope, and consider offering sweepstakes by drawing one user that broadcasts the event using the specified hashtag.
Push your event speakers to share the love. Include a clause in your speaker contract that requires the presenter to utilize their official social media profiles to spread excitement, repost your official tweets, and agree to short teaser interviews that can be utilized throughout your social network.
Record everything at your event. You can use this content in podcasts or videos later in the year to remind potential attendees of the great time they had (or missed) and give them a taste of what else was available so they feel pumped to attend next year.
Months before and after your event, your audience will be on social media. Take advantage of these platforms to whip your audience into action and give them the information they're looking for before they even know they need it.
Source: itagroup.com
Online Business Secure Retirement Residual Income Webinar Training Launched
Optimize Your Web Presence & Increase Sales With Expert Marketing Coaching
A new affiliate marketing and online sales marketing program has been launched by Online Marketing Classroom. Created by Steven Clayton and Aidan Booth, it aims to help more entrepreneurs achieve success online. Find out more at: https://crucialconstructs.com/OMC2
Optimize Your Web Presence & Increase Sales With Expert Marketing Coaching