4 Ways to Bring in More Sales Lead from Your Email Marketing Campaigns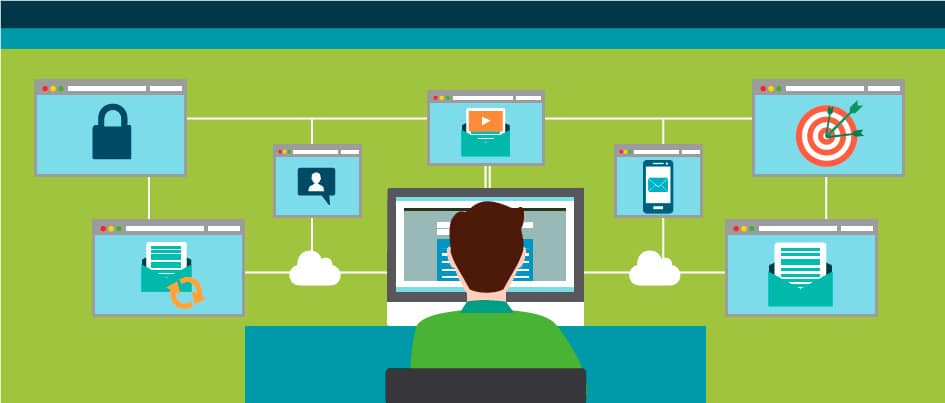 When it comes to email campaign optimization you can test and optimize many of the same components you do on a landing page. For example, it is a good idea to test the call-to-action, offer and layout of the email. However, there are some components unique to email marketing that you should also test. Compared to social media and content marketing, email is a mature channel for engaging online consumers. Its longevity is a testament to its ability to convert leads into buyers and buyers into repeat customers. The durability of email marketing stands as a testament to the fact that email is still the most mature channel for engaging online with your audience. Disregarding of whether your businesses is B2C or B2B, your email marketing effectiveness can directly influence your revenue. Below is a list of tested email marketing tips to get better leads from your email marketing campaigns.
1. Link to Your Landing Page
Next to email deliverability and open-rate, click-through rate is considered as the most important email marketing metric. After all, the end goal of your email marketing campaign is to increase revenue through more businesses transactions or page impression. By adding links in the email marketing campaigns that successfully funnel traffic from your email to the webpage or landing page, you can promote your goods in an email marketing piece. To do this, you need to excite and incentivize your audience to click, both of which requires two tried and true elements: a good call-to-action and outstanding content that can make a difference between an average click-through rate and an exceptional click-through rate.
2 Include Your Sales Number
You must and always include your sales phone number at two places: your website and your email signature. It's generally a good idea to put your contact number in the footer so it's visible on every page visited by your customers. Another way of doing it is by putting contact details in your email signature. This way, you don't have to answer all the questions on an email, but simply refer to the customer a sales number. This way, you're handing off the customer to someone who is best equipped to handle their queries, while at the same time keeping everyone on the same page and maintain a solid sales pitch.
3 Polite Send-Off
Be sure to close out your email marketing campaigns with a courteous and respectful send-off. If it's Christmas Eve, wish them a happy holiday, if it's a Friday, wish them a good weekend. At the same time, hold yourself from getting too sugary (for example, H@PPY HOLIDAY$!!!), after all, you want to convey a professional image.
4 Respond Quickly
Your business cannot afford a delay. When you're holding a conversation, be it email, phone, social media, or whatsoever, respond quickly. Make it a habit to respond ASAP upon opening an email from your customers. There are several email productivity programs available out there, such as Streak or Yesware that can notify you when your emails are being opened.
Source: frescodata.com
ClickBank University has given the opportunity to thousands of ambitious men and women from all walks of life cut loose from their day jobs "working for the man" and become self-styled online entrepreneurs. Here is a short video by Clickbank on how to research a market and choose a niche proven to convert!
The Video is Free. See it here
. They tell you how to quickly do Market Research and lots more in the video.
Learn more about the Customer & Market Research here.