The Essential Ways To Keep Yourself And Your Employees Hungry For Work.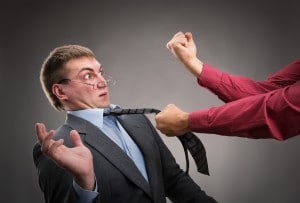 Inspiring your employees in working so efficiently is a hard work. Achieving a better work-life balance is essential to maximizing and enjoying your time both in and out of the company. Encouraging your employees to do their best to enhance their potential skills and motivate them to worked hard.
If we are contented when we are voluntarily doing something challenging, why do we more often take the path of least resistance? We do it because it's a poor habit that ends up having the same downside of overeating: it's a cruel cycle that leaves you feeling worse and worse yet increasingly trapped in your own rut.
We might also think that if motivation is inherent, that it should happen naturally. The reality is that it's not inherent; you have to create the moments that bring this out in yourself. Like any skill, you need to learn it and practice it.
These are 3 ways to re-invigorate your innate hunger for work and that of your team:
1. Make sure you are in the right job
This may seem obvious, but the reality is that if you aren't in a job that is well suited to your strengths, then you will never be naturally hungry. We live in a culture that tells us that money, accolades and prestige can outweigh a job's "fit" importance. However, a good career fit is essential for that hunger that we all crave. If you're not in the right job, then start a search for the right one. If your team member is not the right person for the job, start thinking of how you can help him or her move on to a role that would be a better fit.
2.Use boredom and lack of enthusiasm as a red flag
This is an important one. Usually when we get bored or don't feel enthused about work, we tend to brush it off or we blame ourselves. We think, "maybe I'm not smart enough for this, or maybe I need to try harder to enjoy it." However, boredom is a sign that it's not something that you truly enjoy.
Start a practice of stopping when you're bored and writing down what specifically it is that is causing this boredom. Is it a person, a task or the environment? It may be something simple you can fix (like your environment) or it could be an early indication that a lot of your job doesn't get you jazzed. Take ownership of these indications and see if you can do something to reverse it on your own. If after tracking this for a month, you realize that you are frequently bored by the majority of your work tasks, then it's a solid sign that you may need to move on.
3. Analyze on a weekly basis
Analyze your job fit and lack of enthusiasm level on a weekly basis. Building a habit of asking these questions and then creating a strategy from them is the key to managing your hunger on an on-going basis.
Start solving these problems for yourself and asking your team to do the same. You are in charge of your own motivation and true hunger for work. The key is to build awareness of yourself and then inspire those around you to do the same. Once you know the reason for your lack of hunger, you can begin to reverse it.
Source: inc.com
The core training section is about how you can easily create your own product either by building on your own strengths or on the skills and expertise of your friends and family. Then they cover in detail the many ways you can market and sell other people's products which is a traditional affiliate market in today's world there are many ways in which you can do this. They cover how you can collect viewers' or customers' emails and make even more money by sending out newsletters and notifications. There is a comprehensive amount of training which covers much of base for newbies so it gives you a very thorough and also very broad view of the entire field. And you can always go back to it. They have this forum which is worth its weight in gold because just about any question might have is discussed here and usually in detail. They include both over-the-shoulder videos as well as face to face. So they reinforce everything by allowing you to learn in many multiple ways. They have an option for their Clickbank Builder which is a funnel builder and also a website builder. Super useful for all types of marketing and less expensive than many of the other options. You should consider this instead of purchasing this from various other sources.
Learn More about Clickbank University
If you are serious about creating a home-based business or creating financial independence for you or your family, you must consider this option as it has all the right components to not only train you but it also sets our a step by step system that you can follow – which almost every new endeavor benefits from And… It's a million times cheaper than a brick and mortar business. Learn more about it here!