Having a hard time with affiliate marketing events?
This article will definitely tell you what you need to do.
Here's the list!
1. Pack Lightly
Know those awfully sad people who get so busy packing up bags filled with clothes, hygiene-related materials, inappropriate bunches of differently branded sun lotions, and facial creams?
Don't be that person.
Affiliate marketing events don't exactly mean you have to rough it up, becoming some sort of nineteenth century survivalist.
However, you should only bring essentials with you.
You'll have to board planes, run like Usain Bolt to catch another rusty plane, go through the interminable hassle of security checks, produce documents, passports, identity devices and what not.
Do you really wanna be the guy who brings their whole life inside a fat Samsonite?
Of course not!
What to pack?
Easy!
You can never go wrong with comfy shoes and clothes.
Bring both more informal and formal clothes.
Don't need to bring a tuxedo.
Calm down!
But it's never a crime to bring a blazer, and then a more informal outfit such as a t-shirt containing some branding so as to make sure people know which company you're actually representing.
In case you are an affiliate, wear whatever you want but nothing too scary!
You're gonna be meeting representatives of affiliate marketing companies.
These are professionals and they deserve to talk to affiliates who are sensible enough to bring some normal clothes.
Don't show up with a pinkish bunny costume, is what we mean!
Remember:
This is an industry event.
You'll be meeting diverse sets of people, running from one place to another, coming up with strategies to give more business cards than humanly possible.
You wanna pack lightly, be ready to be on the move, and not bring your whole trailer park with you!
2. Make Your To-Do List
Everyone says print media is dead.
From The Guardian to The New York Times and yes, even the newspaper printed by your poor village in Eastern Kenya…
Dead.
Print media is going to slowly disappear into eternal oblivion.
However, when it comes to online marketing events, printing documents really helps.
Print documents, reservations, plane tickets, exhibition tickets/passes.
Don't forget about your business cards!
It's essential to print important and not-so-important documents.
From flyers, to brochures and even some special gifts for a client or partner you've been wanting to meet for ages.
Trust us on this:
Make sure you have a printer and print the hell out of your documents.
When it's all said and done, it's not gonna be fun for you to have to deal with impossibly rude airport personnel blaming you for being too technological and forgetting to bring printed info!
Wanna make your own life easier?
Print away!
3. Bring Food Packs
This is an affiliate marketing event, which means you'll be covering more ground than the average British colonizer in 1769!
Since you'll be all over the place during the trade show, don't forget to take some sweet energy bars to give you that awesome sugar pump.
Or that piece of fruit that'll help you keep on being yourself without risking slowly dying of unmitigated hunger.
Events tend to be stressful and tiresome.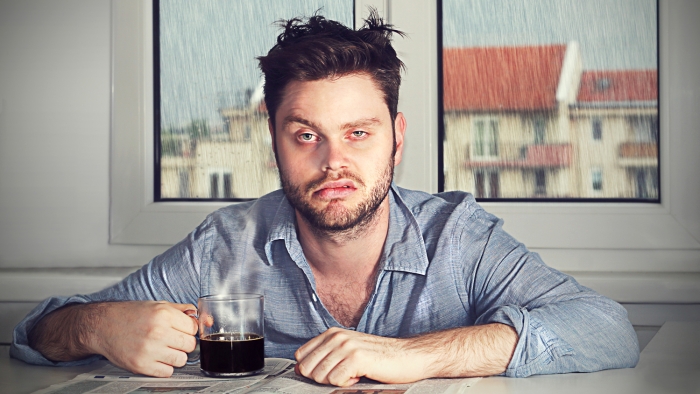 This means you also have to make sure you bring some SOS pills in case you're feeling ill or have a painful headache.
It's all about being well-fed, well-functioning.
You need to be your best self!
Continue reading for more information: https://www.mobidea.com/academy/tips-survive-affiliate-marketing-events/