Stay-at-home parents have full-time responsibility. Sadly, such a dedicated job doesn't attract any payment. Consequently, it could be difficult for most families, depending on one income source, to manage their bread and butter needs or amass savings.
However, various money-making opportunities for stay-at-home dads and moms exist. For that, retirees or at-home parents don't have to sacrifice time with small children or leave their homes. Here are the top 10 money-making opportunities you can pursue when your kids are asleep or at school.
You may even continue with these opportunities while your children are awake and demand your attention. Although not all options may fit you, the earnings potential is decent. You might earn hundreds or even thousands of dollars after testing your skills for a year.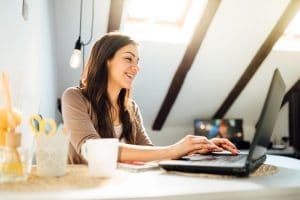 Earn Money For Your Opinions
Taking online surveys looks like a promising option to add a few dollars to your wallet. For example, Harris Poll rewards points to complete surveys that take 5 to 25 minutes. As a participant, you accumulate points in your account. Those points could be redeemed for gift cards from retail giants such as Starbucks and Amazon.
Global Test Market, Swagbucks, and Survey Club are other players that pay for surveys. Users don't have to pay a single dime to sign up and participate in surveys.
Website Evaluation
Evaluating websites is another route to extra pocket cash quickly. You could make around 10 dollars for 20 minutes of your work. Sign up with UserTesting to get started. All you need is a computer with an Internet connection and a microphone. After signing up, you've to fill up a simple one-page profile. When your profile matches the targeted audience of the tested sites, you receive work.
All you should do is download the UserTesting's screen recorder to record on-screen movements and your comments while browsing the site. Website owners typically wish to find out problems users face when navigating their sites. Although the World Wide Web offers a ton of info on just about anything, it's not easy to verify and assess those details.
If you intend to use the Internet as your primary information source, be aware that anybody could post information online.
Reputable attorneys employ large panels of mock jurors online for feedback on their cases before going to trial. However, those jurors should live in the federal district or county where the suit will trial. Join a few sites and wait for email notifications for your participation if cases in your region get posted. Ejury.com pays 5 to 10 dollars per case through PayPal.
To participate, you shouldn't be a paralegal, legal assistant, attorney, or even associated with the attorney. According to Ejury.com, users stand a better chance of living in a metropolitan area. The average time for reviewing the case involves 35 minutes. OnlineVerdict.com is another site that pays between 20 dollars and 60 dollars for cases taking 20 to 60 minutes. Users receive payments by checks.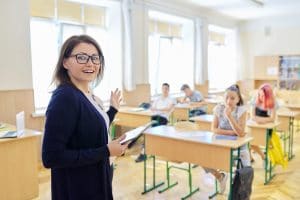 Get Paid to Teach
If you possess some specialty in academics, you can test your luck tutoring students. While your small kids are busy with their chores, you can help struggling students earn money for a few hours of tutoring during the week.
To check your hourly rates and find students, explore craigslist.org. Tutor.com is another venue where you could make money tutoring.
To get started with tutor.com, you've to commit at least 5 hours per week and possess a college degree. Tutors don't meet students in person. Instead, they interact with students virtually online. Tutor.com pays hourly rates based on the subject. Tutoring aims at helping students to get good grades and become independent learners.
Do Virtual Chores or Cash.
If you own a computer with a good Internet connection, you could team up with FancyHands to become a personal virtual assistant. You don't need any special skills. However, you should be proficient in communication skills and online searches. FancyHands hires virtual assistants who set their hourly rates.
The job involves helping users handle scheduling appointments, making phone calls to service providers, and finding the best prices for products/services. As a virtual assistant, you could get paid anywhere between 3 dollars and 7 dollars in the beginning.
Be a Daddy or Mommy Blogger.
In case you haven't tapped your spare time between washing clothes and changing diapers, it might be your time to test your blogging skills. You don't have to write about parenting. The spectrum is broad, and the topics are unlimited. Choose a niche you're passionate about and start your blogging venture.
The more entertaining, informative, and original your writing is, the better the chances of gaining followers and traffic will be. You earn money through visitors who check your blog.
Creating a blog is effortless and free with WordPress.org. However, you've to pay about 4 dollars per month to host the blog. Check GoDaddy.com; it provides a site's domain name, database storage, email addresses, and other hosting services. Once you're up and running, you may want to monetize your blogging skills.
Google Adsense comes in handy here. The service displays adverts on your website/blog. You earn money for views generated from your blog posts. The more people visit your blog, the more the earnings will be. You can also monetize your posts with affiliate links.
You earn money for selling products of others (merchants). In the process, you earn commissions.
Famous examples of affiliate networks (that have merchants) include Commission Junction affiliate, Share A Sale affiliate, and Amazon Association affiliate programs. The amount of money (commission) you make depends on your efforts in crafting your posts and how much traffic your blog receives. Whenever visitors click the affiliate links and buy products, you earn your cut.
Paid Freelance Editorial Work
Running a blog pays off dearly, but it warrants commitment on your end. You may likely have a knack for writing but don't wish to dedicate too much time. If this is your situation, consider freelance writing.
Numerous corporate, non-profit, and media sites seek freelancers for writing, editing, or producing content in some form. Some sites pay per word or hour. Then some websites pay per project.
For instance, you can sign up for free at Textbroker.com and send a writing sample. Based on your content's quality, you get a rating that determines your pay. Subsequently, you may pick projects you'd like to write (based on your rating) and earn between 0.7 cents and 5 cents per word or even more.
Another venue for writing gigs is Freelancewriting.com. It hosts a biggish list of writing opportunities pulled from various sites. Most of the recent listings paid 25 dollars or more. You can join Mediabistro's marketplace for 21 dollars and post your qualifications. Media managers may check your credentials and hire you for a higher pay rate.
Make Money Snapping Photos.
Some individuals love to take photos. If you're one such person, you could tap this habit to make money. All you need is a camera and the necessary photography skills to get started. You don't need a degree to post photos. Shutterstock.com is a popular name in the photo selling niche.
If the site accepts your photos, your images will be available for download by Shutterstock's subscribers. You earn per download, but the amount varies. You could pull anywhere between 25 cents and 120 dollars per photo download. IStock, Sqeeqee, and Dreamstime are other noteworthy names in this respect.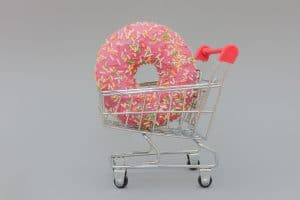 Earn Money Selling Baked Goods
The modern world is hectic. Working parents usually run short of time to whip up cupcakes or birthday cakes for particular events. If you can fulfill their needs, you may step into the scene. One of my friends, who happens to be a single mom, started her venture as a cupcake maker.
She took this opportunity to keep herself busy while looking after her father, who was undergoing chemotherapy.
To get started, she posted pictures of cupcakes on Facebook. She received several orders from her close contacts within minutes. Now she manages to earn about 200 dollars per month making cupcakes for others. She gets customers through word-of-mouth references or visits through her Facebook page, where she posts cupcake pictures.
Make Money Looking After Others' Kids.
There are high chances that your working friends might love to have you babysit their children. This holds in the case of folks who have to go out frequently for work or business trips. It's easily manageable if your friends have one or two small children to look after.
As well as pulling money, the new playmates will help your kids occupied. Your income depends on where you live and the ages and the number of children you look after. You may expect as low as 10 dollars per hour in small cities. In major cities, the hourly pay could be 20 dollars.
Being a stay-at-home parent or a retiree needs not to be a hopeless task, thanks to many money-making opportunities. All you've to do is choose the right opportunity matching your preferences and credentials. Check the above ten money making-opportunities for retirees and stay-at-home parents to get started. Over time, you could earn a decent sum without disturbing your regular day-to-day chores.
"Social media is about sociology and psychology more than technology" – Brian Solis.
"Sell-sell-sell sales methods simply do not work on social media." – Kim Garst.
"Strong customer relationships drive sales, sustainability, and growth." – Tom Cates.
RELATED VIDEO PROGRAMS
TOP SIX FIGURE SUCCESS ACADEMY REVIEW | WATCH BEFORE BUY!!
Learn More about the Six Figure Succes Academy here: Click Here
RELATED VIDEO PROGRAMS
Crucial Constructs Academy Overview and Review
Learn More about the Academy here: Click Here!
The Crucial Constructs Academy is a Free Video Training Course Available only to our Readers and Subscribers.  A thorough and detailed training available to you.  Could you find out more about it here? Click Here!
RELATED ARTICLES



Top Tips You Need to Start Your Online Business
At this moment in time, Jeff Bezos remains the richest man globally, with his net worth assessed at nearly $200 billion. There is one fact that you might not know, he did not start his empire in Silicon Valley, but rather in his basement. Grasping the importance of technological advances, businesses now shift their focus to e-commerce. Online sales are no longer new, and they do make a good start.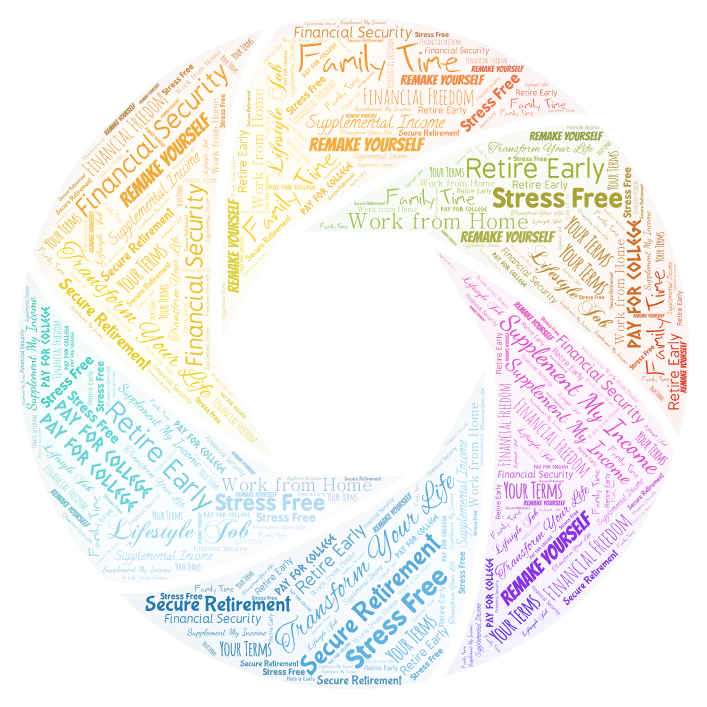 The competition is even more fierce, now that people need no brick-and-mortar store to sell, so you had better be well prepared.
If you try searching "how to start an online business successfully," you will see hundreds of millions of Google results.
Google's algorithms certainly include a volume of irrelevant suggestions, but the first few pages already serve to answer your question.
Now, the main problem is, do you want to scrape through 50 or 60 web pages to do thorough research for useful information?
The common misconception we often have is that the top Google results are the most credible. That assumption is only partly true, as businesses utilize their blog posts to get money.
Therefore, they invest in their marketing strategies and search engine optimizations.
Also, websites with higher traffic stand higher in search result pages. Popularity never stays equal to truth.
As you scroll up and down and read tons of new concepts and tips, you may get lost and unable to differentiate what is right or misleading. A lack of knowledge from the start guarantees a bitter end. Hence, you should find a mentor or a trainer from the beginning to draw out the strategies for opening and to manage your online business.
It takes effort to do online businesses, so do not let those "get rich fast" people waste your time and money. Conveniently, we have reduced the hard work for you by summarizing the prospects you need to head for.
The hardest part is always the start. With courage and perseverance, you will make the change in your life. Step up and take some action!
Join Us Now on the Top Marketers This Year Online Summit – Free Webinar!  Get Started

Market Timing as an Active Investment Strategy Does Work to Improve Your Returns
Our Special Report on Market Timing includes 10 sections about how savvy investors use Trend Investing and Market Timing to vastly improve their returns.  This report does not show you the step-by-step system but it explains what Market Timing is, and how when it is combined with Trend Following, Trend Trading, and Trend Timing you can vastly improve your returns.
You will learn
Reasons Why you need to Adopt A Market Trend Timing System

How a Market Trend Investment Strategy will allow you to Retire Years Earlier than you think you can

How Money Management Strategies are important for long term success

And you will get a little advice from the Father of Trend Following Systems
If you would like a copy of this Special Report as well as our Special Report on Trend Following Strategies please fill out the request below and we will send you a pick-up link along with some other strategies to know and understand before you select.
Financial Freedom Starts with Learning your options