The five BEST affiliate marketing programs for recurring commissions– a little background, these are the programs that we've used to make a FULL-TIME INCOME and gave us the power to QUIT OUR JOBS FOR GOOD! That is the beauty of recurring affiliate programs
No sugar coating, I'm going to give them to you in order of the BEST marketing program starting with:
CLICKFUNNELS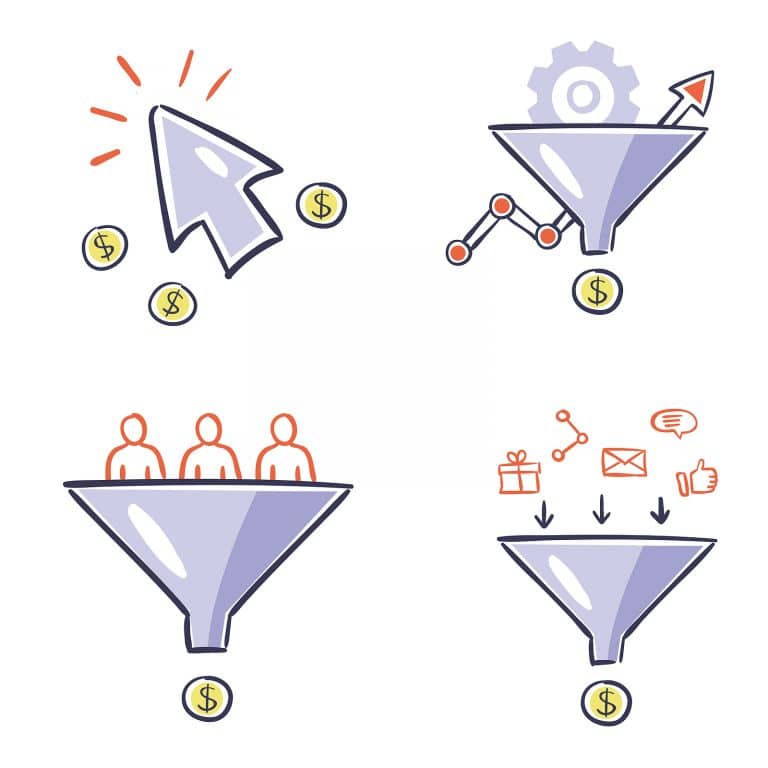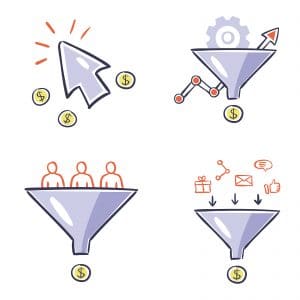 If you're not using this as an affiliate marketing program, you're missing out. ClickFunnels has the BEST affiliate program in the world. Firstly for their 40% RECURRING COMMISSION – anyone you get to sign up you get 40% of that! Secondly, ClickFunnels is so reputable as software that they maintain people very, very well.
OPESTA
Opesta is a Facebook Messenger bot software and they're just about to become the next big thing. Not only is it a brand-new market, but it's also a brand-new software. Just like ClickFunnels, they offer 40% RECURRING COMMISSION, and second, it's just a beautiful and really good platform.
CONVERTKIT
An email automation software – and you NEED to at least promote one email automation software. ConvertKit offers 30% RECURRING COMMISSION (and we love recurring commissions!) and they are very, very, generous to affiliates.
INSTATO.IO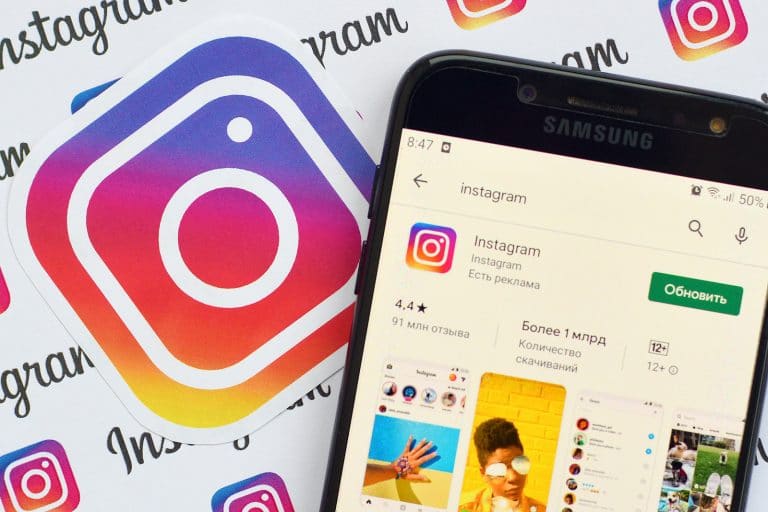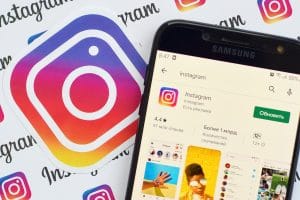 Super cool software that helps build up your Instagram account! One of the best IG automation software out there – watch our review on Instato.io here: https://goo.gl/fzcLH2
Instant has been awesome for me. I spent about 30 minutes doing a review on YouTube and another 30 minutes on a blog post. Since then it does between $100 and $200 a month on autopilot. And yes, that's recurring commissions as well.
5. UDIMI
A way for you to get on and access other people's email lists that offer 15% LIFETIME COMMISSION. It's really easy for beginning affiliate marketers, and like the other 5, offers recurring lifetime commissions for anyone that signs up through your link.
As with Instant, I do a couple of hundred of Udemy each month without even promoting them anymore. That's how recurring commissions work!
All five of these programs offer recurring commissions and they are HIGH-VALUE PRODUCTS THAT WORK. Now, let's talk bonuses:
Follow this link to sign up for all these marketing programs and get the FREE affiliate training program that I used after I quit my job to help strategize how to make the most out of these affiliate programs: https://goo.gl/6FGq2K
CHECK OUT OUR OTHER VIDEOS:
HOW TO RUN GOOGLE ADS: https://goo.gl/PwGAr9
BEST INSTAGRAM FOLLOWER APP: https://goo.gl/fzcLH2
CHECK OUT OTHER VIDEOS FROM THIS PLAYLIST:
https://www.youtube.com/playlist?list=PLC9lObRlJGPzxkxw2gZ9hhchzN1ASsNjh
SOME SIMILAR VIDEOS AVAILABLE:
10 High Paying Affiliate Programs: https://www.youtube.com/watch?v=mHgA_y2A7x4
5 Affiliate Marketing Tips and BEST Affiliate Programs: https://www.youtube.com/watch?v=t8writ1hTpE
Best affiliate marketing programs, best affiliate marketing programs for beginners, top paying affiliate programs, best affiliate programs, click funnels, High Paying Affiliate Programs, Affiliate Marketing Tips, Best Affiliate Programs, Audi, instato.io, opera
Nothing happens until something moves.  ~ Albert Einstein
Outstanding people have one thing in common: an absolute sense of mission.  ~ Zig Ziglar
We do not need, and indeed never will have, all the answers before we act … It is often through taking action that we can discover some of them. ~ Charlotte Bunch
RELATED VIDEO PROGRAMS
How To Earn Six Figures – Six Figure Success Academy
Learn More about Six Figure Success Academy here: Click Here Now!
RELATED TRAINING PROGRAM
WHAT IS THE SMALL BUSINESS MARKETING ACADEMY



Learn More about the Academy here: Click Here Now!
The Small Business Marketing Academy is a Free Video Training Course Available only to our Readers and Subscribers.  A thorough and detailed training available to you.  Find out more about it here.   Click and Learn.
RELATED ARTICLES